Help us stock our pantry and provide items needed by our families
Keeping our families happy is always our main goal.
Our families spend most of their time at the hospital.  We try to provide snacks in the hospital waiting room and for them to take from the house.  We also try to have items available that they might need while staying at our house.  Every Wednesday we try to post items needed the most.  You can also view our wish list on Amazon https://a.co/78MAdoH.  All donations can be brought the the Ronald McDonald House Charities Northeast Kansas at 825 SW Buchanan Street Topeka, KS 66606 between 8:00 a.m. – 7:00 p.m. seven days a week.  
Most families staying at Topeka's Ronald McDonald House have a baby in the Stormont Vail NICU. We like to send them home with a set of essentials for newborns but we're running low. Replenishing our supply of baby care products is the goal this #WishlistWednesday! If you can help, items are included on our Amazon Wish List – https://a.co/78MAdoH – or gifts may be dropped off at RMHC any day between 8 am & 7 pm. Thank you for helping keep families close!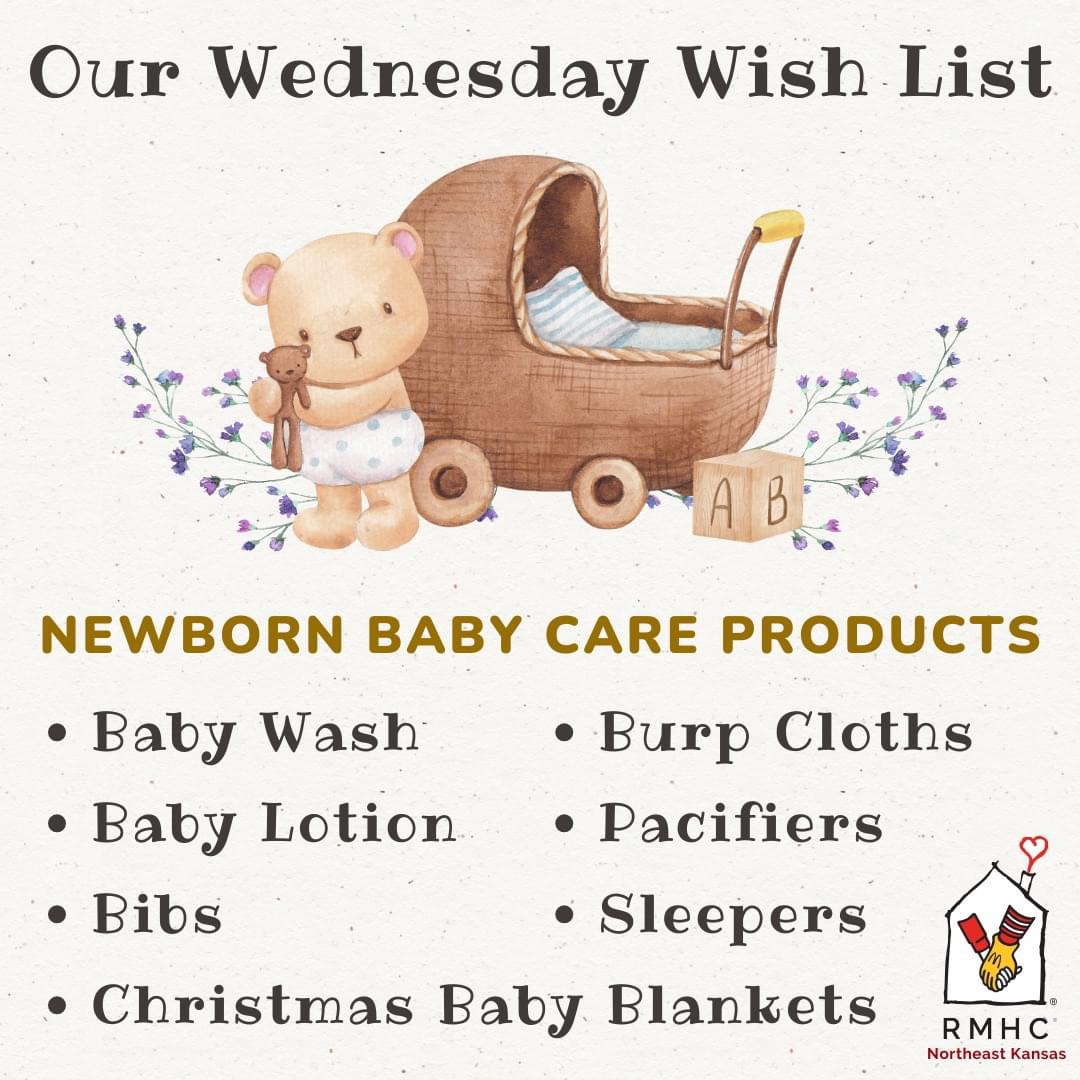 Make a Difference for Families & Children
Parents don't know when their children will need medical help. But they should know they can always access the care they need. And with your help, we can support them all throughout their journey.